OUR STRATEGY
Is to build quality structures that our clients will enjoy, and most importantly, will last. We want to use materials local to B.C., and grow our clientele through a reputation for good quality work.
Contact us with any inquiries or questions about the structures mentioned on this page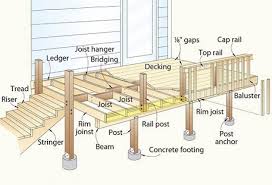 Decks & Patios
We don't just TUFDEK. We can build the deck of your dreams from start to finish. The benefit of hiring us is having to work with only one contractor. This leads to more efficiency which saves money. Communication and expectation are also easier to manage with just one contractor.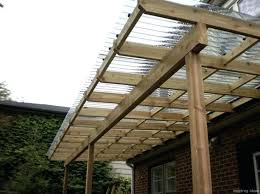 Pergolas
The lean-to, or one sided roof pergola, is not only a great outdoor dry space, but also in-expensive. They can be sheeted with metal and gutters to collect rain water. Matt says "the Suntuf clear poly-carbonate corrugated roofing panels are perfect for covering a patio deck. They stand up to the weather and let the light in."
Pergolas don't always have to attach to a building, they can be free standing within an inch. This makes them easy to move if you sell the house, and keeps your wall intact.
We can build a pergola for the same price as a small shed. This area can be used all year round, providing an outdoor living room for storing patio furniture out of the weather.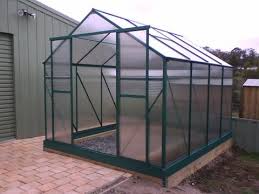 Greenhouses
Matt thinks every yard can benefit from a greenhouse. He really likes the Palgram poly carbonate ones, especially when built on a foundation to give more height inside, which really produces good vegetables. We can build a level wood or concrete foundation, install, and properly fasten any greenhouse you buy.
If you have a picture of the greenhouse you want. We can take that picture and build you your own.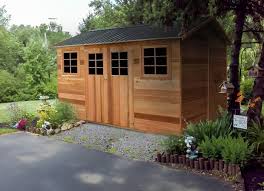 Sheds & Garden STUDIOS
Metal prefabricated sheds come in a big heavy box with every piece and instruction inside. You just need a good base made for it to sit on and two pieces of pressure treated plywood cut for the floor.
Wood shed kits are made of wood and come pre-cut. Easy to install and looks natural as well. You just need a basic foundation and a floor (which can just be gravel). Be aware the kits don't come with a watertight roofing membrane; however, we can build you a low slope gable roof with asphalt shingles, cedar shingles, or metal.
We can build a wood or metal shed (or studio) of an artistic design that will add to the atmosphere and beauty of your yard. It's possible to incorporate large windows and skylights into these designs. If the shed is smaller than 100 sqft then a permit is not required.